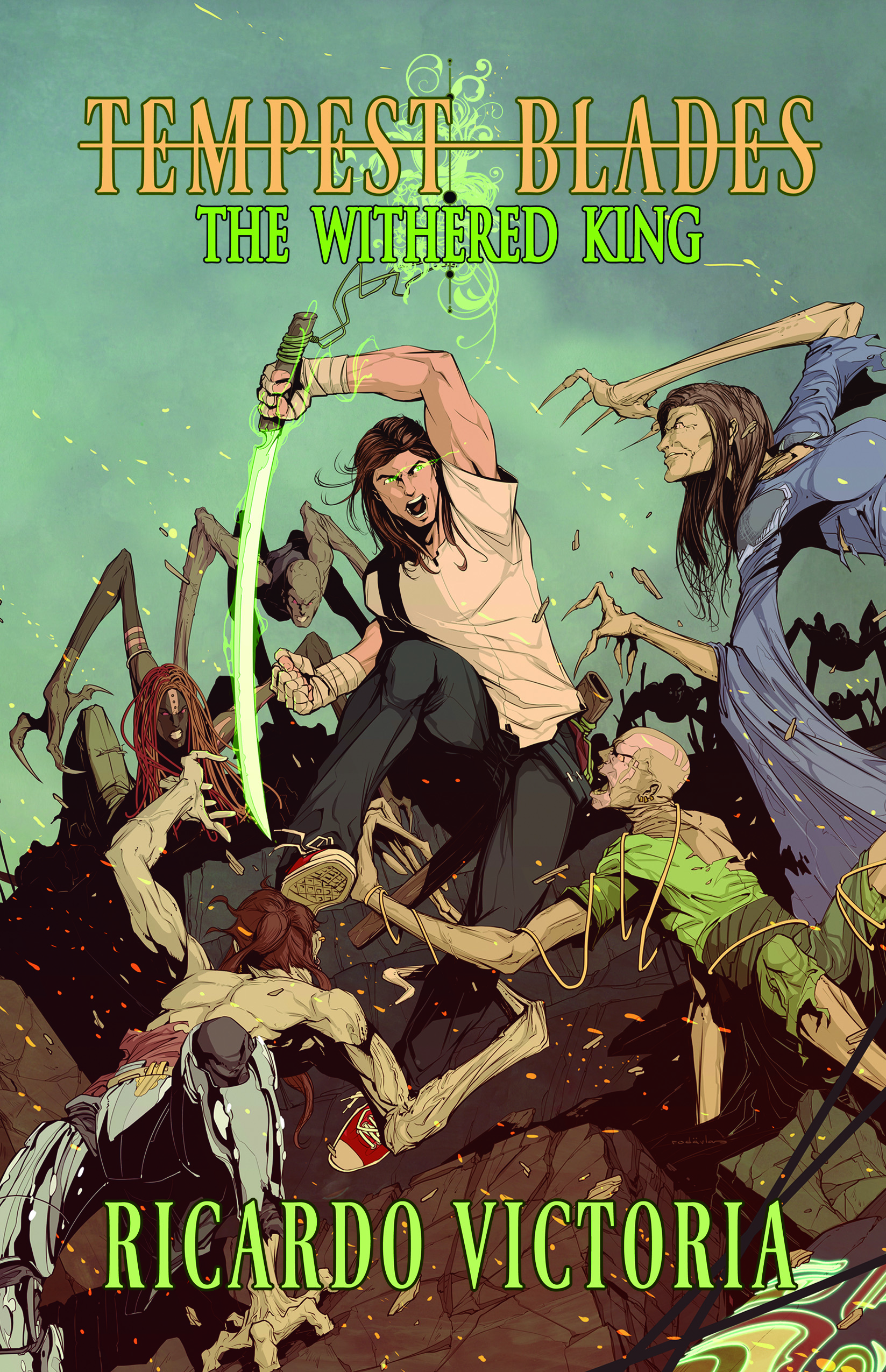 Tempest Blades: The Withered King
Written by: Ricardo Victoria (visit Ricardo's website)

ISBN: 978-1-932926-74-3 (paperback) and 978-1-932926-75-0 (eBook)
Publication Date: August 20, 2019
Format: Paperback
Price: $17.95
Pages: 324
E-Book version also available! Download to your favorite e-reader for only $2.99.
You can download it for the Amazon Kindle, Nook, or Kobo (coming soon).

Fionn is the wielder of a legendary Tempest Blade, and he is blessed - or cursed - by the Gift. Though his days as a warrior are long over, his past leaves him full of guilt and regret. Life, however, has other plans for him, when he agrees to help a friend locate a missing person.

Gaby and Alex never expected to become heroes… until they met Fionn. As an ancient evil arises and consumes the land, Fionn must help them to master their own Gifts and Tempest Blades.

Together the three of them, and their friends, will chart a course aboard the flying ship Figaro to save the planet. Will Fionn's past be an anchor, or will he overcome the one failure from his former life before time runs out?

In a world where magic and science intermingle, anything is possible.

Including second chances.